Spend More Time Caring for Patients and Less time Faxing Orders
DMEscripts guides you through an easy, step-by-step process to create complete and accurate medical equipment orders in minutes, not days.
Over 90%* of orders are accepted the first time.
*Based on order data from DMEscripts.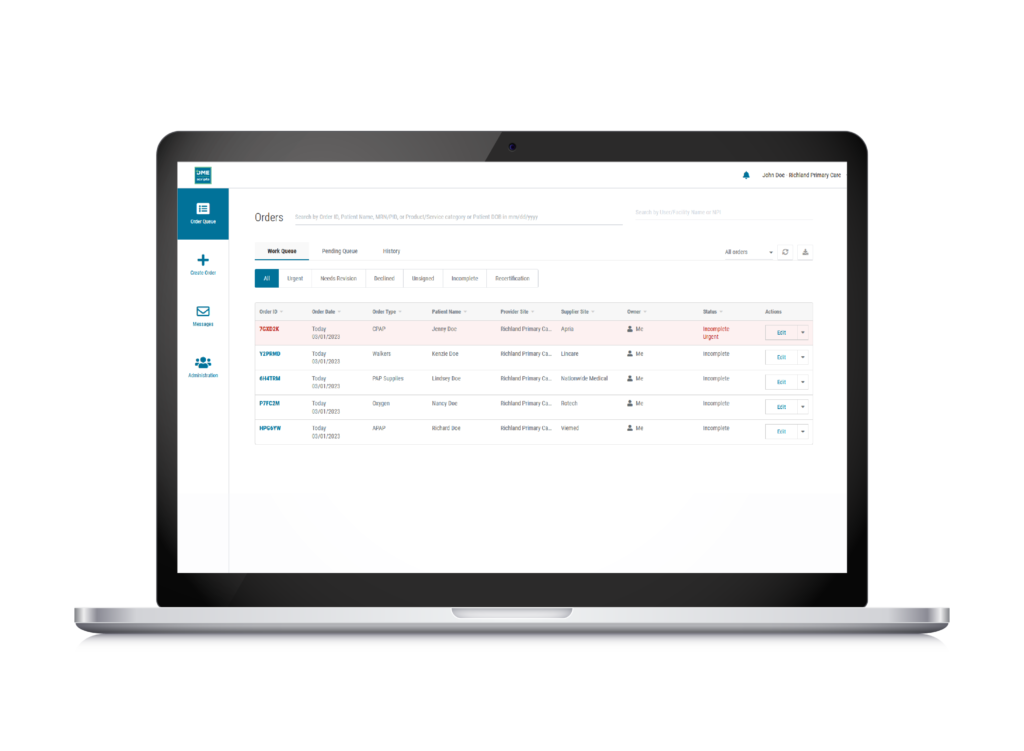 Hospitals
Discharge Patients Faster
DMEscripts simplifies the equipment ordering process so care teams can speed up discharge and ensure patients receive the equipment they need to be healthy, safe, and satisfied.
Pre-qualify patients for equipment
Track orders from submission to delivery
Integrate DMEscripts with your EHR system
NO FEE
Clinics
Complete Orders in Minutes
DMEscripts helps you create and submit orders so you can avoid extra rework and focus on treating your patients.
Reduce rework and resubmissions
Generate and sign prescriptions
Eliminate back-and-forth with DME suppliers
Track orders to completion
NO FEE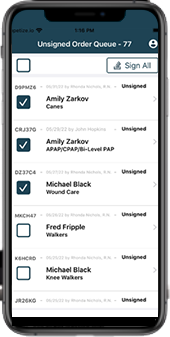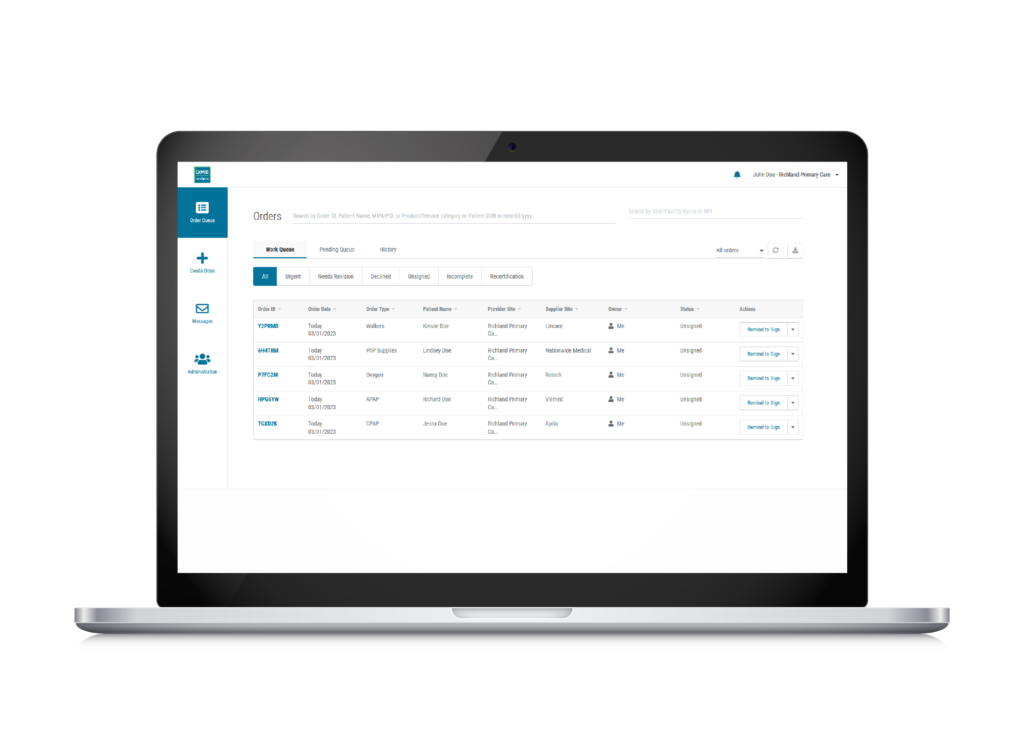 Long-Term Post-Acute Care Providers
Ensure Patients Get What They Need, When They Need It
Easily confirm Medicare/Medicaid qualifications
Reduce rework and resubmissions
Increase insurance acceptance rates
Track equipment orders from submission to delivery
NO FEE

Ready to Simplify Your Medical Equipment Orders?
Contact us today to get started