Today, it takes on average at least 3 cycles and 30 minutes* to complete an order…
With DMEscripts, over 90%* of orders are accepted the first time.
*According to DMEscripts internal surveys of providers and suppliers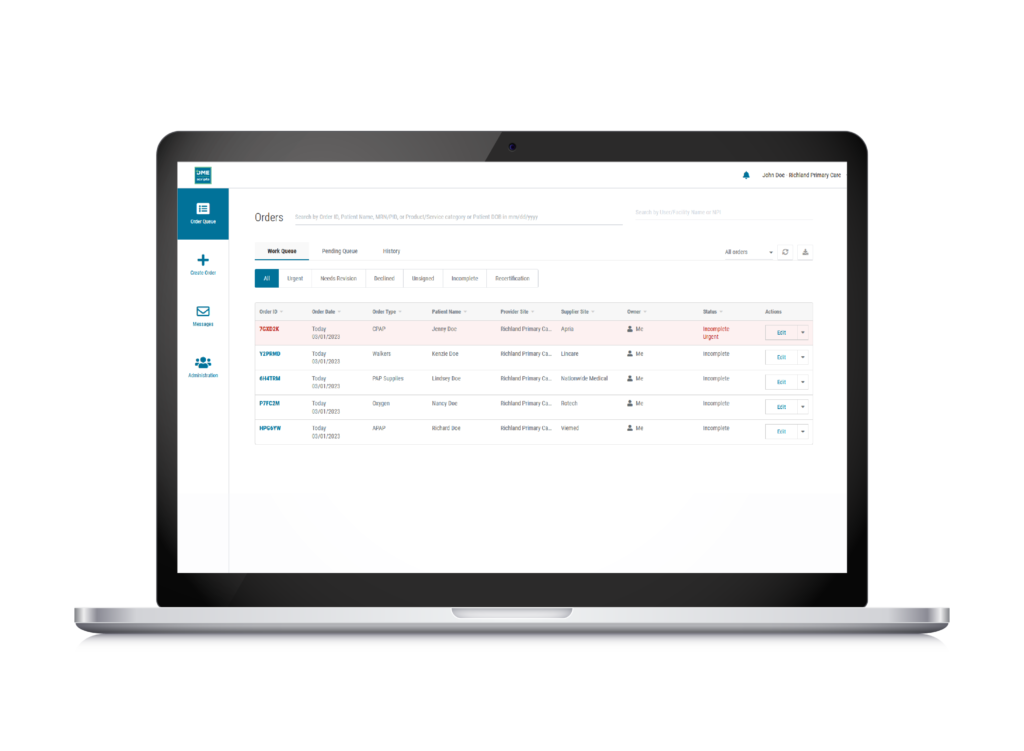 Save time, money, and resources.
As the industry-backed solution, DMEscripts secures your confidential data and documentation in one complete package. Minimize issues and get your orders out faster—whether you're a large national DME supplier or single location retail store.
Receive all documentation in one package
Reduce back-and-forth with referrals
Get paid faster with complete, accurate, billable, and refillable orders
Collaborate securely through instant messaging
Integrate with billing software and automate intake

Ready to Simplify Your Medical Equipment Orders?
Contact us today to get started